The most important aspect of my personality as far as determining my success goes has been my questioning conventional wisdom, doubting experts and questioning authority. While that can be painful in your relationships with your parents and teachers, it's enormously useful in life. — Larry Ellison.
Who is billionaire Larry Ellison? Lawrence Joseph Ellison (born August 17, 1944) is an American business magnate and investor who is a co-founder, the executive chairman and chief technology officer (CTO) of Oracle Corporation.
Larry Ellison is chairman, chief technology officer and cofounder of software giant Oracle, of which he owns about 35%.
He gave up the Oracle CEO role in 2014 after 37 years at the helm.
Oracle has grown in part through steady acquisitions of software companies, the biggest of which was $9.3 billion for NetSuite in 2016.
In May 2016, Ellison pledged $200 million to the University of Southern California for a cancer treatment center.
In 2012, Ellison spent $300 million to buy nearly all of Hawaiian island Lanai; so far, he has built a hydroponic farm and a luxury spa there.
Ellison joined Tesla's board in December 2018, after purchasing 3 million Tesla shares earlier that year.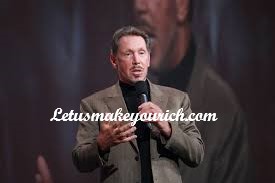 Let us make you rich
Here is the wonderful Larry Ellison quotes collection
1. Life's a journey. It's a journey about discovering limits. — Larry Ellison
2. I believe people have to follow their dreams—I did. — Larry Ellison
3. Our goal is very simply to become the desktop for e-businesses. — Larry Ellison
4. Great achievers are driven, not so much by the pursuit of success, but by the fear of failure. — Larry Ellison
Do you like Larry Ellison quotes?
5. When you innovate, you've got to be prepared for people telling you that you are nuts. — Larry Ellison
6. You have to act and act now. — Larry Ellison
7. I think after a certain amount, I'm going to give almost everything I have to charity. What else can you do with it? You can't spend it, even if you try. I've been trying. — Larry Ellison
8. If you do everything that everyone else does in business, you're going to lose. The only way to really be ahead is to 'be different'. — Larry Ellison
9. When you live your life in different ways, it makes people around you become uncomfortable. So deal with it. They don't know what you are going to do. — Larry Ellison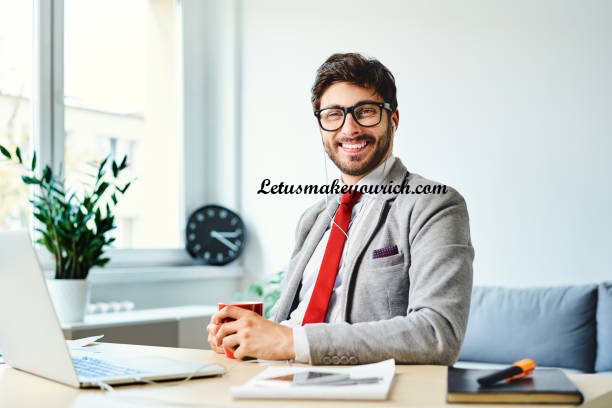 Which Larry Ellison quotes can help you understand how to become rich?
10. When I do something, it is all about self-discovery. I want to learn and discover my own limits. — Larry Ellison 
11. You realize that life is short and fragile; and when you are facing walls of water, you understand your own mortality can change and how quickly things could change. — Larry Ellison
12. You have to believe in what you do in order to get what you want. — Larry Ellison
13. You can't worry about it, you can't panic when you look at the stock market's decline or you get frozen like a deer in the headlights. All you can do is all you can do. — Larry Ellison
14. To model yourself after Steve Jobs is like, 'I'd like to paint like Picasso, what should I do? Should I use more red? — Larry Ellison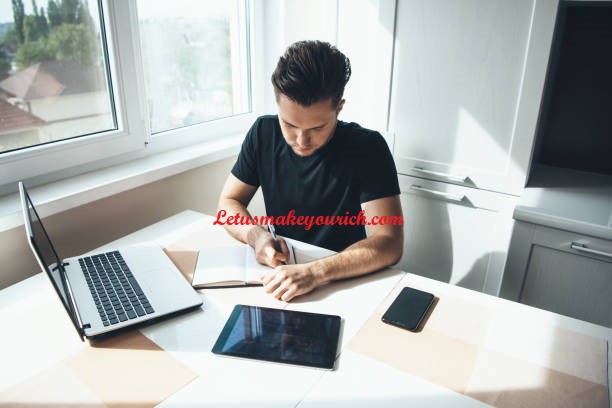 You can share your ideas about how to become rich to us.
15. I'm addicted to winning. The more you win, the more you want to win. — Larry Ellison
16. Being first is more important to me [than earning money]. I have so much money. Whatever money is, it's just a method of keeping score now. I mean, I certainly don't need more money. — Larry Ellison
17. All you can do is every day, try to solve a problem and make your company better. You can't worry about it, you can't panic when you look at the stock market's decline. You get frozen like a deer in the headlights. All you can do is all you can do. — Larry Ellison
18. If you do everything that everyone else does in business, you're going to lose. The only way to really be ahead, is to 'be different'. — Larry Ellison
19. In some ways, getting away from the headquarters and having a little time to reflect allows you to find errors in your strategy. You get to rethink things. Often, that helps me correct a mistake that I made or someone else is about to make. — Larry Ellison
20. If your cash is about to run out, you have to cut your cash flow. CEOs have to make those decisions and live with them however painful they may be. You have to act and act now; and act in the best interest of the company as a whole, even if it means that some people in the company who are your best friends have to work somewhere else. — Larry Ellison
Please follow and like us: